Guan-Horng Liu
Machine Learning PhD @ Georgia Tech 🚀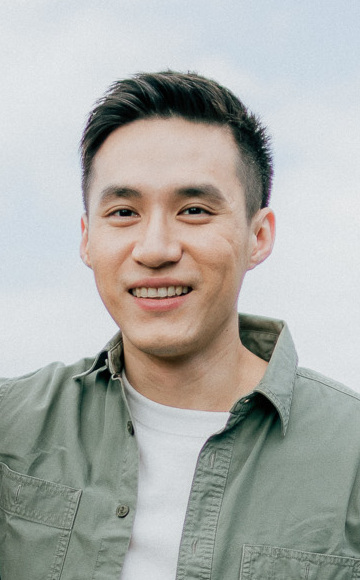 Hi, I am Guan-Horng Liu (I go by "Guan" ), a fourth-year Machine Learning PhD in Georgia Tech advised by Evangelos A. Theodorou. I also work closely with Molei Tao from Georgia Tech and Valentin De Bortoli from CNRS.
My research concerns scalable computational methods for neural dynamics, including Neural ODEs, Neural SDEs (e.g., diffusion models), DNNs (as discrete-time systems), their mean-field extensions, and etc. These neural dynamics pose interesting numerical challenges to traditional computational methods. In return, studies from dynamic and control standpoints have inspired new machine learning pipelines in principled algorithmic design and development of theoretical insights grounded on optimal control, stochastic processes, game theory, dynamic optimal transport, and statistical physics. This new line of research has received spotlight/oral presentations in ICLR'21, ICML'21, NeurIPS'21, and NeurIPS'22.
I am fortunate to work in Nvidia Research during 2022 Summer, developing robust diffusion models with Weili Nie, Arash Vahdat, De-An Huang, and Anima Anandkumar. See my full CV here (updated in Nov 2022).
Contact: ghliu [at] gatech [dot] edu
Follow: Google Scholar | LinkedIn | ghliu | @guanhorng_liu


Updates
| | |
| --- | --- |
| Nov, 2022 | I give invited talks on Generalized Schrödinger Bridge: from Generative Models to Mean-Field Games at IBM Research Seminar, Alan Turing Institute (DataSig), and NeurIPS Score-based Methods Workshop (in Dec). |
| Oct, 2022 | I give a guest lecture on Differential Dynamic Programming Neural Optimizer at AE4803 Robotic Systems and Autonomy. |
| Sep, 2022 | Our Deep Generalized Schrödinger Bridge is accepted to NeurIPS'22 as an Oral (~1%). Code is released here! |
| Jun, 2022 | I have joined Nvidia Research for an internship this summer. |
| Feb, 2022 | Our Likelihood training of Schrödinger Bridge is accepted to ICLR'22. Code is released here! |
| Jan, 2022 | I am very fortunate to receive GaTech AE Graduate Fellowship. Thanks GaTech AE! |
| Dec, 2021 | I give a talk on Higher-order Optimization of Neural ODEs at Alan Turing Institute (DataSig). |
| Oct, 2021 | I give a talk on Optimal Control Theoretic Neural Optimizer at GaTech ML PhD Seminar. |
| Sep, 2021 | Our Second-order Neural ODE Optimizer is accepted to NeurIPS'21 as a Spotlight (3.0%). |
| May, 2021 | Our Dynamic Game Theoretic Neural Optimizer is accepted to ICML'21 as an Oral (3.0%). |
| Jan, 2021 | Our Differential Dynamic Programming Neural Optimizer is accepted to ICLR'21 as a Spotlight (3.8%). |
Publications
2022
2021
2020
2019
2017
2014
2013